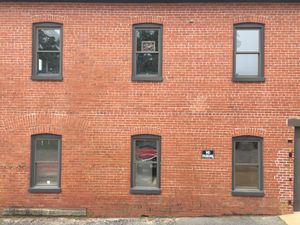 ABOUT STINGY ALLEY
Stingy Alley, my 2018 release is the first record that I made in my studio in Warren. RI. It wasn't as psychedelic as Crayons (2012), but probably more poppy. It is, in many ways, a book of fables and cinematic vignettes, at least that's how it plays out for me.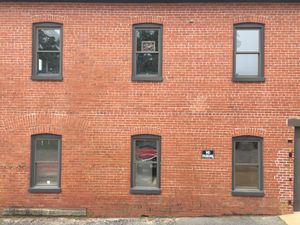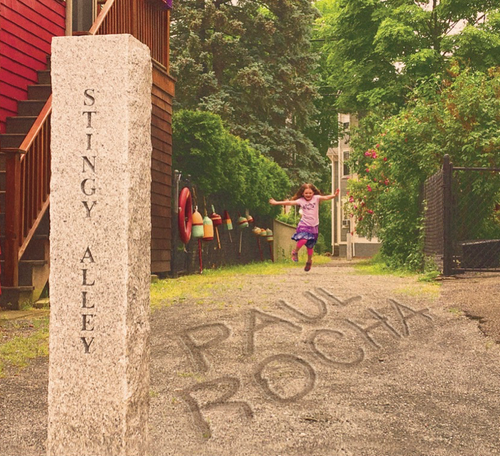 Stingy Alley is a pathway that runs adjacent to an historic, beautiful church in my neighborhood. Built in 1845, the story goes that the people who couldn't afford to put money (or lotion) in the basket would stand in the alley outside to eavesdrop on the sermon going on inside.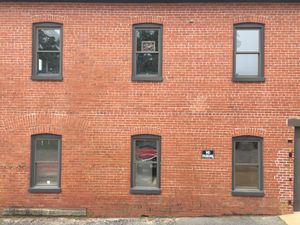 Trying to get into heaven without paying a cover must have irked some of the good people of Olde Warren. The less fortunate's frugality was framed in the worst possible light, because ya know, "Judge not lest ye be.... ahh, screw it!
"Cheapskates!!" You're very sinny!"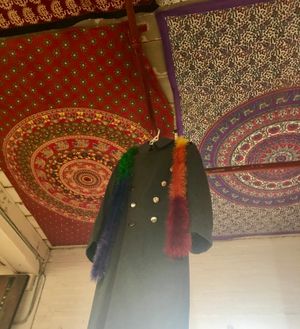 I tried to present this album as a two-sided LP. That's why High Society Girls isn't listed on the cover. It's supposed to be a hidden track meant only to serve as an aural palate-cleanse between sides One and Two. If you have to ask, it probably didn't work. But I do miss the gift of the two-sided LP. It was always two different listening experiences.
ABOUT THE SONGS: 
I Gave It to You - I wrote this in 2014-15 in Warren. It's a movie song. I see it playing out in front of me. Especially the second verse with the Fellini scenario. I've often used 'hookers and midgets' as a punchline of sorts so it was inevitable that I would use it in a song. That part reminds me of a scene from the movie High Fidelity.
Lorelei was the first psychedelic song I ever wrote. One night, I was in the studio and started playing the piano to this slow, plodding, psychedelic drum pattern I had fashioned. all while singing through the speakers with a lot of reverb. My hands just went where they were supposed to go and I was definitely channeling something. I started singing about this fictitious girl, Lorelei. I was in a zone and this song came through me. 
Land of No Weather I originally recorded a solo acoustic version of this song a few years back and put it on a collection that I gave to friends called Breakfast Epiphanies. This song just flowed out of me. It wrote itself. The unemployed weathermen causing 'wild in the streets' is a reference to an absurd joke between a close friend and myself. 
SomeDay/OneDay - 90% was written on the last day of 2015 and recorded quickly in the span of about about two weeks at the very beginning of 2016.  I like this one because there's just enough to hold on to. It's the closest I will get to being a Cowsill in 1966. Definitely a modern day fable. 
Stingy Alley - I knew I was going to write a song with this title the moment I saw the name on the monolith by the church. Had the chorus for about a month when a musician friend mentioned Stingy Alley in conversation. I was worried he would use the phrase in a song first, so I made it a point to finish this and record it. Based on the Nashville guitar. Recorded over the course of about 3 years. This one is stark, like some others, plays out like a movie in my head.
High Society Girls - Acapella piece I had been singing to myself for a couple of years for amusement. Very campy. Tried to sound like a cross between Bing Crosby and some doo-wop guys I've heard along the way. Recorded during the Crayons sessions with Matt Cullen. You may recognize his finger clicks. Very distinctive. 
Wuddaya Think of That? is the first real recording I did on my own using Pro Tools. Aaah .. new love with an old flame. It was begun in 2011 at Poncho del Rio, a little building by the Warren River that I used on weekends for about six months in the winter/spring of 2011.  
Lookin' for You is probably my personal favorite on the record. It's playful. The melody came while in a restaurant. Had to sneak off into the bathroom and sing it into my phone so I wouldn't forget it. Made my jaw harp debut on this recording. This is yet another fable. We're all trying to get home.
Your Hopeless Heart was an acoustic instrumental guitar piece, written in 2010-11 in a different key and at at a much slower tempo before I turned it into a pop song. I remember often writing words to this in the shower on Bright Street in Northampton, MA for a while. This is the original fable of the entire lot.
Acacia Tree- I wrote this song in 2007 for my then-wife while our marriage was already faltering. It was removed at the last-minute from Crayons because it was the only song on the record that was deeply personal, and it didn't quite belong with the rest of the whimsy. It seemed out of left field so I saved it for this record.
Like a Foreign Movie - Psychedelic infatuations in Northampton. I had the verses to this song for a couple of years. Always had trouble writing the right chorus for it so I gave up and pirated one from a song  called When the Lights Go Down. Wrote the bridge during the Crayons sessions. 
PR 
2021